MISSION STATEMENT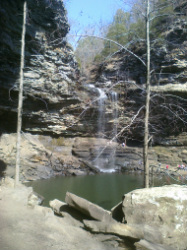 The Eastman Law Office is dedicated to treating all people with respect and dignity, and fighting for justice for all who seek it. Justice is vital to a stable national and local economy as well as to the protection of our individual economies and liberty. The Eastman Law Office will strive to open the doors of the judicial system to anyone who may have a legitimate need for it. We will give a full, fair, and honest appraisal of each case based on its merits and our understanding of the law.

The Eastman Law Office will strive to become a vital part of the Russellville community and fulfill our civic duties. We are committed to service and will look for opportunities to better the lives of the citizens of this beautiful and promising area. We will become a part of the solutions to poverty and economic tensions. We will promote education and community activity.

Finally, the Eastman Law Office is solemnly dedicated to the ideals and fundamental principles of the founding fathers of this great nation. We recognize that all men and women truly are created equal, endowed by our Creator with certain inalienable rights. We will build and exert every influence we possibly can to maintain and protect these precious and sacred principles for ourselves, for our children, and for our clients.
---